Hammond (Tomb c)


Jonathan Hammond's Tomb 1817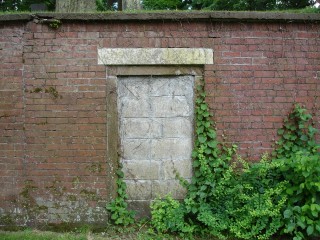 Widow Mary Jackson, mother of Jonathan Hammond, d. Oct. 21, 1810, aged 80 yrs.
Maria, dau. of Jonathan, b. - 1799. d. March 2, 1817, aged 18 yrs.
F. P. C. R.
Catherine Woodward, d. at Haverhill, Jan. 20, 1882, aged 89 yrs. 21 dys. Buried in Hammond tomb.
J. D. G.
Text from Harriet Alma Cummings. Burials and Inscriptions in the Walnut Street Cemetery. Brookline: The Riverdale Press, 1920.