Samuel Philbrick (Lot 20)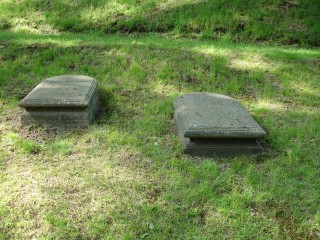 Samuel Philbrick Born Feb. 4th, 1789 Died Sept. 19th, 1859
Eliza Southwick widow of Samuel Philbrick March 21, 1793 October 11, 1891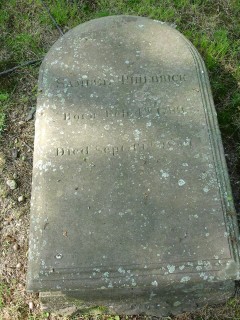 He was born and educated among the Friends or Quakers, but did not identify himself with them in later years, though his marriage was consummated according to the peculiar forms or usages of that sect. Mr. Philbrick never united with the Unitarian Church, as a member. He was a man of wealth and influence and occupied a central pew in the church. He was the friend of Garrison, May, Phillips, and others of the leading abolitionists of those days, and his house was one of the way-stations of "the underground railroad," which here and there gave brief shelter and rest for the fugitives, on the way from Mason and Dixon's line to Canada.
Mr. Philbrick outlived much of the odium attached to the name of "abolitionist," and saw their ranks swelled by thousands after the rendition of Anthony Burns. He died, however, in September, 1859, before the triumph of the principles for which he had sacrificed convenience and popularity.
In less than ten years from that time his son was supervising the industries and economies of the freedmen of South Carolina without molestation or hindrance. H. F. W., p. 270-274.
Text from Harriet Alma Cummings. Burials and Inscriptions in the Walnut Street Cemetery. Brookline: The Riverdale Press, 1920.