Anna Mather 1737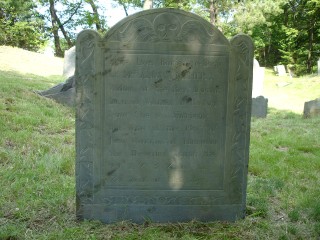 Here Lyes Buried the Body of Mrs. ANNA MATHER, Widow of the Revd. Doctor INCREASE MATHER of Boston: Note She was Formerly the Wife of the Revd. Mr. JOHN COTTON of Hampton: She Deceased March the 29th, 1737: In the 74th Year of Her Age.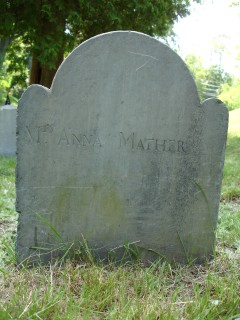 Footstone: Mrs. ANNA MATHER
Text from Harriet Alma Cummings. Burials and Inscriptions in the Walnut Street Cemetery. Brookline: The Riverdale Press, 1920.