Francis H. Harden 1815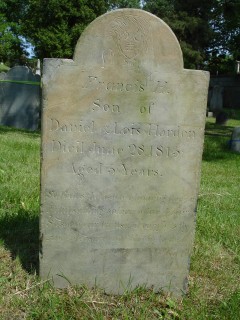 Francis H. son of Daniel & Lois Harden Died June 28, 1815: Aged 5 yrs. So fades the lovely blooming flower Frail smiling solace of an hour; So soon our transient comforts fly And pleasures only bloom to die.

Footstone (lost after 1920): F. H. H.